Latest gold price predictions by analysts
Below you can find a compilation of the latest gold price forecasts by analysts. We are regularly extending this list with new predictions for the price of gold. Please send us a short email, if you miss a forecast by a renowned institution or analyst you would like to have included. We will then consider including that forecast in our outlook.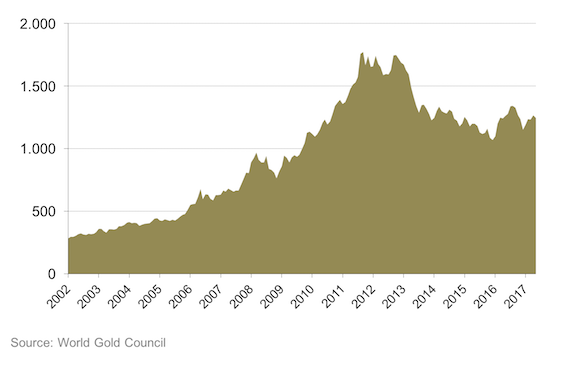 Danske Bank forecasts a gold price of US$ 1,250 in the fourth quarter of 2018
September 15, 2017
In its Weekly Focus from September 15th, Danske Bank provided its quarterly forecasts for the gold price as well as average prices for for 2017 and 2018.
| Time Frame | Gold Price Forecast | Trend |
| --- | --- | --- |
| Q3 2017 | US$ 1,250 |   |
| Q4 2017 | US$ 1,210 |   |
| Q4 2018 | US$ 1,250 |   |
| Average for 2017 | US$ 1,235 | |
| Average for 2018 | US$ 1,235 | |
Source: Weekly Focucs
---