The Gold Tree Infographic
Uses and Sources of Gold – Where gold comes from and where it goes

The Gold Tree Infographic visualizes above-ground stock of gold, sources of gold broken down to continents and countries and uses of gold. The infographic pictures the different forms of gold investments – ranging from physical gold in the form of bullion gold to securities not backed by gold.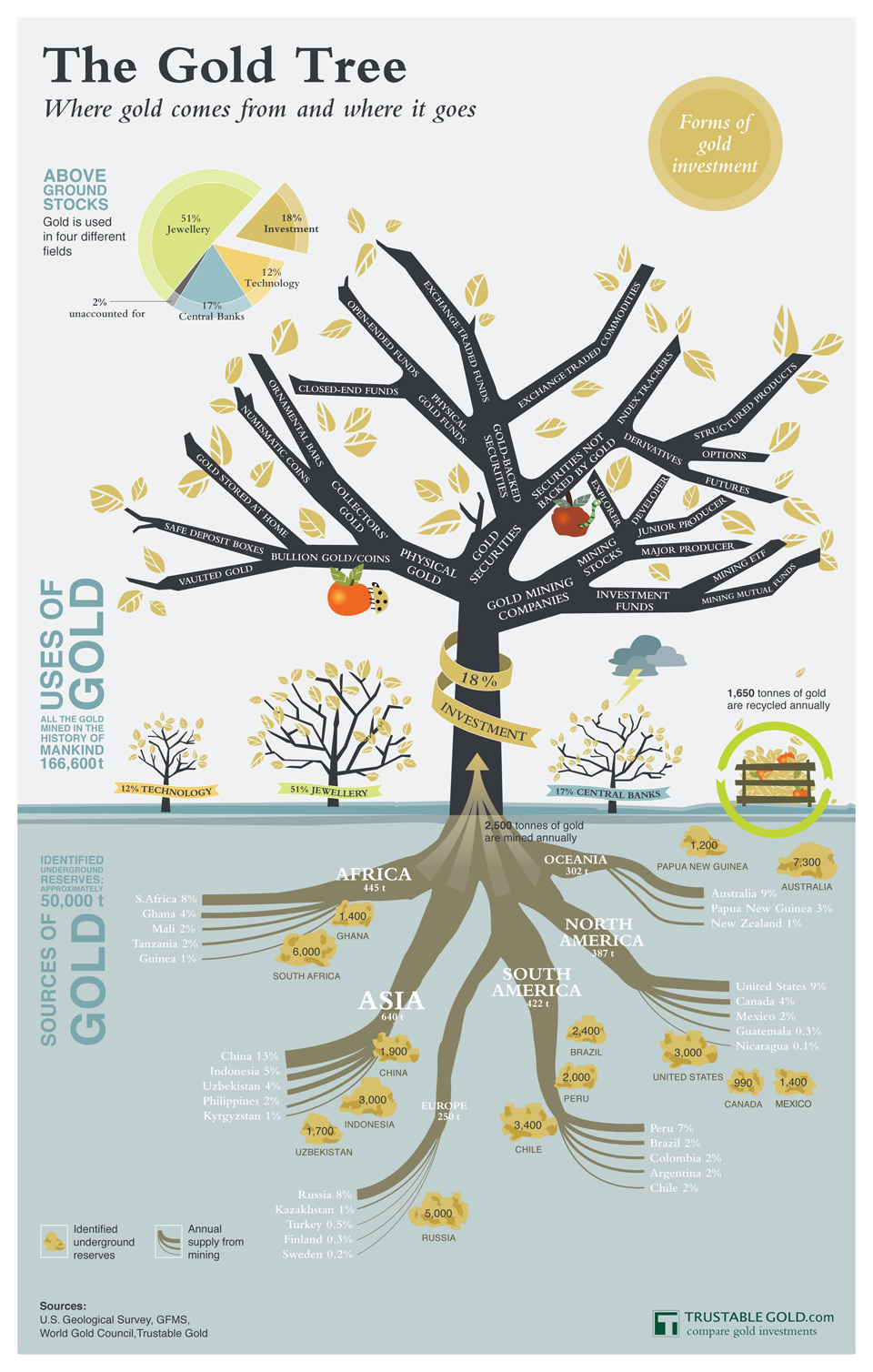 For use as a poster or in print media, you can download the infographic in high resolution or as scalable PDF file.
Share this infographic on your site, e.g., by using the code sample below.
« back to overview of infographics on gold
---